DOC BAR
DOC TARI
PURO'S LINDA
SR DOCTOR TARI
SUGAR BARS
GAYTANI
EFFEW'S GOLD

NIK A DEE BAR
HES TOTALLY HOT
HAPPY CHAR BAR
TOTALLY KATE
QUICK JACK
QUICK MISS KATE
SHANTY KATE

Lot 1
Totally Hot Tari Stallion
Brown Stallion, May 8, 2001 AQHA 4134560

This is a very nice stallion we have been using for the past few years. Registered brown, he is actually almost black. He is out of an own son of Doc Tari, SR Doctor Tari, who was out of an own daughter of Sugar Bars. The top side of his pedigree is royal purple. His dam was an outstanding big, black ranch mare that we had for many years. She worked on the ranch and Morgan showed her in 4-H. Black Tari has been a nice addition to our stallions. Tari was used on the ranch and he competed in several Ranch Horse Competitions. He throws pretty colts with great color and personality. He sells only because we have many of his fillies and we are lowering our broodmare numbers. He is one of the quickest and cowiest horses to ever be on this ranch and his colts are sharp, smooth and fast.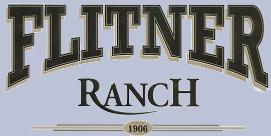 Lot 2
Ranch Rocket Tari Stallion
Sorrel Stallion, May 13, 2002 AQHA 4285971

Here is a big stout stallion made the way they should be. A big hip and plenty of bone. He has a good disposition and is nice to be around.

Louey lost his left eye as a colt but that doesn't seem to bother him. He hadn't been ridden for over a year and Ramon got on him to take pictures and he was just like he came out of the riding string. They say we just don't breed horses like we use to; here's your opportunity to try. Louey has some pretty well known relatives with Rocket Bar, Leo and Doc Tari on his papers. This is the kind that should stay together and breed until he's in his 20's. He rides smooth, is gentle and will make good colts with some great papers.

ROCKET BAR
ROCKET ECHO
JODIE ECHOLS
MR ROCKET LEO
LEO
MISS CYPRESS
LADY BOB H

DOC TARI
SR DOCTOR TARI
GAYTANI
BOHLMANS TARI SUE
RANCHO BOB
RANCHO SAN SUE
TONYA ANNE

Lot 3.
Mountain Frost OSix Stallion
Cremello Stallion, April 11, 2006 AQHA 5073169

This is one of the friendliest horses you will ever be around. He comes looking for you at the fence. He is out of our palomino Doc Bar/Two Eyed Jack stallion, DC and a buckskin mare that has gone gray. The Quarter Horse Association has just started to allow cremellos to be registered in the last few years, and there has been plenty of interest. With these color combinations you can take odds that he will be a color producer. We have kept him as a stallion prospect because we believe he will be a good one, but maybe someone would rather have a big beautiful gelding. Silver has got the personality for either.

CLARK'S DOC BAR
MEADOWLARK CLARK
MEGGIN SUNSHINE
SUNNY TWO EYED DOC
THREE SOCK JACK
PEAKS TWO EYED BUNNY
GAMBLIN ROSE

QUINCY PRESTIGE
PRESTIGIOUS ENCORE
JUNEBERRY FROST
PANITA PRESTIGE
ANDY COMMAND
LADY CAT COMMAND
FINTRY PANITA CAT

Lot 4
HH Chexone Stallion
Palomino Stallion, April 28, 2004 AQHA 4846074

This is a handy little stallion with some big names behind him.
We started this horse this spring and he is coming along nicely with his limited riding. His sire, HD Continental Chex, was owned by a neighbor, Ron Bourke. Ron sent the pretty palomino out to compete against the big boys and wow did he do it.

HD Continental Chex was the 2004 NRHA Limited Open Reserve Champion, 2003 and 2004 PHBA World Champion Reining Cowhorse. He has an AQHA Superior in Reining and Working Cowhorse and in 2003 he was high point Working Cowhorse, earning more points in one year than any other horse ever had.
Out of 650 horses, he was in the top ten in the World Champion Snaffle Bit Futurity. Those are some pretty big shoes for this little stallion to follow, but if you're interested, he might be the kind to go somewhere and really shine.

NU CASH
NU CHEX TO CASH
AMARILLA CHEX
HD CONTINENTAL CHEX
KING OF FOUR MAC
SF SKID BOOTS
BOOGERS BEAR BAR

RAISE YOUR GLASS
SYSTEM
MITO KISS
TWO PAINTS
MITEY EFFORT
MITEY REDBUG
CHICKS REDBUG

The Flitner Ranch "GO" Brand

The photographs for this 2009 catalog have been a challenge. We were so busy that the good weather was long gone by the time we got the horses photographed. You will notice that the horses are quite shaggy; most photos were taken in the snow. Many days it was windy, cold and nasty. Needless to say, none of the horses were washed or clipped, so when you come for the sale, you will be pleasantly surprised. We would like to thank the photographers who were so generous with their work, Ann Hanson,
Pat Weiner, Cindy Koch (Yearlings) Jen Alwick, Gretchen Kelso. Special thanks to, Earl Jensen for his talent, humor and patients.

Our descriptions are pretty simple. You usually won't find a lot of racing or show information from extended pedigrees. That's not really how we think about our horses. We ride them, we know them by hours in the saddle, calves pulled to the fire and colts we have raised and ridden.

If you would like more information about extended pedigrees and records, call us, we would be happy to help. Also, all of this information is available through the AQHA website.

A WORD ABOUT OUR PHOTOS AND DESCRIPTIONS