Sunny Two Eyed Doc Reference Sire
Palomino Stallion, May 15, 1999 AQHA 3907839

This is a palomino that gets noticed. We have often had people stop by the road to take pictures of him when he's out with the mares. He has tremendous color and his pedigree is good as gold as well. This is a stallion with Doc Bar and Two Eyed Doc on his papers, both AQHA legends in their own right. His grandsire; Clarks Doc Bar has produced many point earning AQHA horses and many money winners in the cutting arena. His AQHA Sire information shows over a million earned in cutting as well as money in Reining the Palomino and Buckskin Associations. He produced World Champions and Reserve World Champions in Open, Amateur and Youth.

We looked at a lot of studs all over the country before we brought this one home. DC has a big hip and tremendous depth of muscle. He stands on plenty of bone and has outstanding conformation. He has a friendly disposition and isn't afraid of work. We had plans of offering this stallion in our 2004 sale but because of a typo that had him born in 1981, we didn't do it. After riding his colts we are very glad; he has turned out to be even better than we hoped.

The best asset this stallion possesses is in the mind and heart of his colts. His babies are willing, friendly and intelligent making them easy to start and easy to work with. They have a nice hip, heavier bone and cow sense, making then valuable to both cowboys and ropers or anyone who appreciates a good horse. We are extremely happy with this stallion and believe his colts will be an asset to any program.


Paps Driftwood Cody Reference Sire
Red /Bay Roan Stallion, May 18, 1990 AQHA 2921443

We bought this stallion before the Sun Frost horses became such hot property. We were just extremely impressed with the way he rode as well as the conformation of this big roan horse. He proved himself worthy of our admiration on our mares

Paps Driftwood Cody won the Super Horse Award at the last competition he ever competed in. The award was given to the horse judged in the ranch horse competition and ranch roping competition to be the best of the best. He was all that; in the arena and on this ranch. He was extremely intelligent, even tempered and had power and speed to burn.

He stamped his colts accordingly year after year. He always gave 110% whenever you asked it of him. He was a horse that liked people and he acted just like one of the geldings when he was in the riding string. We would load him side by side in the trailer with the other horses and haul him to move cows or a roping. It was a very, very sad day when he died, but we are thankful to have an own son, Smooth Jet Sun. The 2003 classic ranch roan is passing on those same great characteristics.

DOCS JACK FROST
SUN FROST
PRISSY CLINE
PC STALLONE
POCO DELL
SHORTCAKE DELL
SHORTCAKE BIX
PAPS DRIFTWOOD CODY
PAPRIKA PINE
KROGS PAPDAHLEO
BARBEDAHLEO
A LITTLE FROG
CINCH BUCKLE
CINCH CAT
GEORGIE CAT



Flitner Ranch Future Sires:

Cady's Gold
Palomino Stallion, April 30, 2004
Own son of Yellow Rose of Texas and a Dash for Cash bred dam.

French Sun Rocket
Bay Stallion, May 25, 2005
Own son of Frenchmans Guy and an Easy Jet bred dam.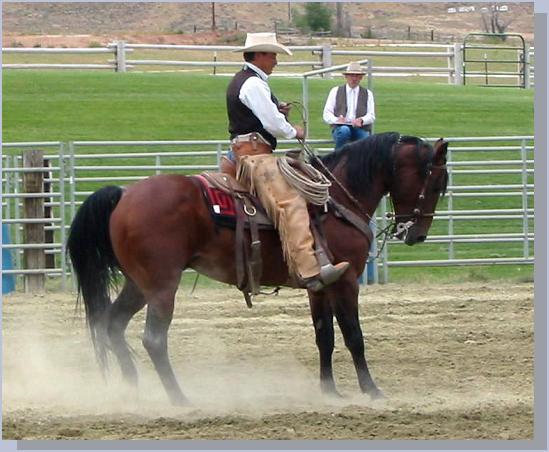 DOC BAR
CLARK'S DOC BAR
NEVADA STARLET
MEADOWLARK CLARK
AGAINU
MEGGIN SUNSHINE
MISS BAR MEG

TWO EYED JACK
THREE SOCK JACK
PRETTY BRENDA BAR
PEAKS TWO EYED BUNNY
CUTTHROAT KID
GAMBLIN ROSE
CHANTILLY GAL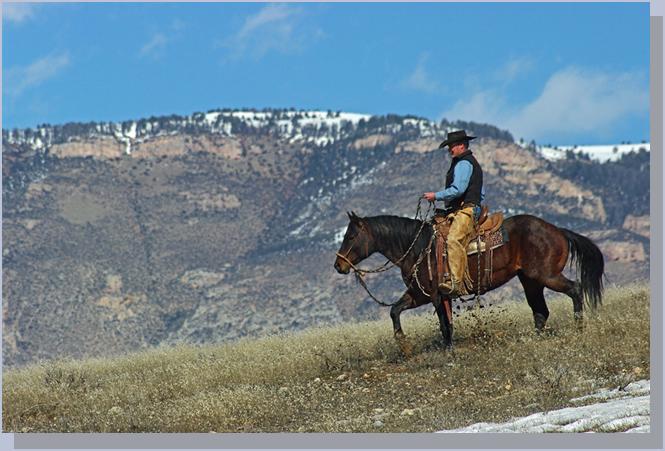 SR Doctor Tari Reference Sire
Sorrel Stallion, April 12, 1984 AQHA 2203294

For people who know Quarter Horse pedigrees, there's not much to explain here. Names like Doc Tari and Doc Bar are names not only out of the Legend books, they changed the horse industry. Cutting would not be the phenomenon it is had Doc Bar not come along. Gaytani, this stallion's dam was something special also. She was bred to some of the most outstanding stallions in the United States during her lifetime. SR Doctor Tari is an unshown son of this million dollar cross. Besides his purple pedigree, this was just one nice stud to be around. We only had the opportunity to stand him for one season before we lost him to an accident.

LIGHTNING BAR
DOC BAR
DANDY DOLL
DOC TARI
PURO TIVIO
PURO'S LINDA
MATTART'S LUCKYLINDA

THREE BARS
SUGAR BARS
FRONTERA SUGAR
GAYTANI
EFFEW WIMPY
EFFEW'S GOLD
SILVERNGOLD

Smooth Jet Sun Reference Sire
Bay Roan Stallion, April 17, 2003 AQHA 4432963

This is the stallion we kept out of Paps Driftwood Cody. He is everything that Pappy was only in a slightly smaller package with an even more powerful hip. When we started him in 2005 he was just as smooth as silk and has remained that way ever since. He went right to work on the ranch and earned his spot in the program. His dam Shanna Kay is a very pretty yellow dun who goes back to Jet Smooth and Jesse James. She has a pedigree packed full of color producers. You have to go back four generations to find
a bay or chestnut.

From the very beginning he has proved how athletic and quick minded he is. We are very pleased with the attitude and aptitude of this young horse and believe he has the best set of positive traits you will find anywhere in a young stallion. We will be competing on this horse and have high expectations.

SUN FROST
PC STALLONE
SHORTCAKE DELL
PAPS DRIFTWOOD CODY
KROGS PAPDAHLEO
A LITTLE FROG
CINCH CAT

DOTS JESSE
YELLOW CAKE
BUCKS MISS MAIZIE
SHANNA KAY
SMOOTH SAVANNAH
SHANNAH MAY
JASPER MAY